Tammy Shinohara is a retirement plan consultant at Pinnacle Plan Design who brings over 27 years pension-related experience to the table. She is responsible for providing qualified plan administration for defined contribution plans.
Certifications/Designations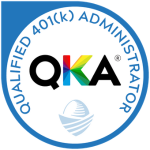 Areas of Specialty
401(k) Plans
Profit Sharing Plans
Money Purchase Plans
Education
University of Arizona, majored in Psychology and minored in Thematic Business
Professional and Community Associations and Activities
American Society of Pension Professionals & Actuaries (ASPPA)
National Institute of Pension Administrators (NIPA)
Tucson ERISA Study Group
Get to Know Tammy
Proud U of A Wildcat alum. Go Cats! Enjoys traveling and one of her favorite trips was going through the locks of the Panama Canal from the Atlantic Ocean to the Pacific Ocean. During another trip, we snorkeled in Bonaire off a natural reef where our guide proceeded to tell us she saw a shark on the other side of the reef the day before as the catamaran we are on starts to leave. Lucky for us all we saw were sea turtles and fish!
---
Pinnacle Plan Design is a third-party administrator (TPA) for employer-sponsored qualified retirement plans. We specialize in retirement plan design, administration and actuarial consulting for 401(k)/profit-sharing plans, defined benefit plans, cash balance plans, and 403(b) plans. Pinnacle Plan Design proudly serves businesses nationwide.