Robbie Petrillo is the Director of Business Development at Pinnacle Plan Design. He consults with profitable businesses and their professional advisors to determine the retirement plan opportunities available to them. Robbie plays a key role in the development and implementation of the firm's marketing activities.
Designations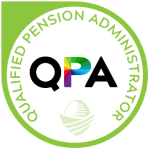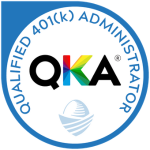 Publications
Areas of Specialty
401(k)/Profit Sharing Plans
Defined Benefit Plans, including Cash Balance Plans
Content Marketing
Search Engine Optimization (SEO)
Branding
Education
University of Arizona; Bachelor of Science in Business Administration; Marketing and Entrepreneurship
Professional Associations and Activities
Financial Planning Association (FPA) of Southern Arizona, President
American Society of Pension Professionals and Actuaries (ASPPA), Member
Greater Tucson Leadership, Class of 2016
Southern Arizona Estate Planning Council (SAEPC), Member
Tucson ERISA Study Group
Get to Know Robbie
Has an odd obsession with Doo Wop music. Loyal Arizona sports fan, including the Wildcats, the Diamondbacks, and the Cardinals.
Industry Thought Leadership
There are no upcoming events to display at this time.
---
Contact Robbie Petrillo
Pinnacle Plan Design is a third-party administrator (TPA) for employer-sponsored qualified retirement plans. We specialize in retirement plan design, administration and actuarial consulting for 401(k)/profit-sharing plans, defined benefit plans, cash balance plans, and 403(b) plans. Pinnacle Plan Design proudly serves businesses nationwide.