Blaine Mason is a Retirement Plan Consultant at Pinnacle Plan Design specializing in the administration of both defined contribution plans, such as 401(k)/profit sharing plans, and defined benefit plans, such as cash balance plans.
Certifications/Designations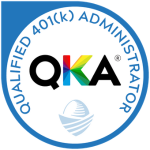 Areas of Specialty
401(k) Plans
Profit Sharing Plans
Traditional Defined Benefit Plans
Cash Balance Plans
Education
Get to Know Blaine
Has a passion for Korean pop music. An avid traveler who has visited 31 countries and lived in Stuttgart and Frankfurt.
---
Pinnacle Plan Design is a third-party administrator (TPA) for employer-sponsored qualified retirement plans. We specialize in retirement plan design, administration and actuarial consulting for 401(k)/profit-sharing plans, defined benefit plans, cash balance plans, and 403(b) plans. Pinnacle Plan Design proudly serves businesses nationwide.